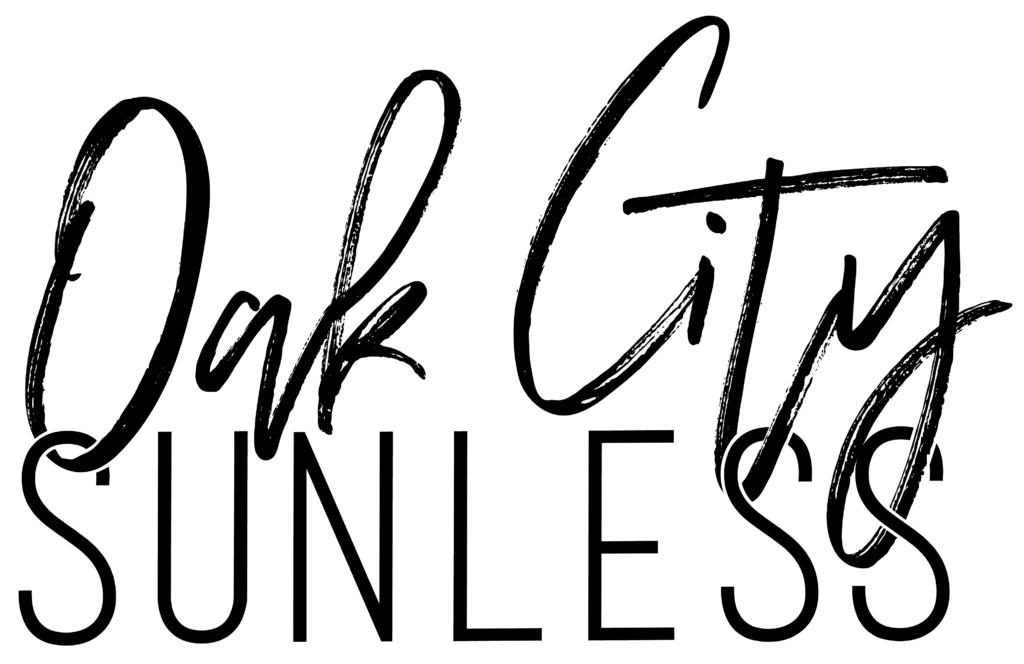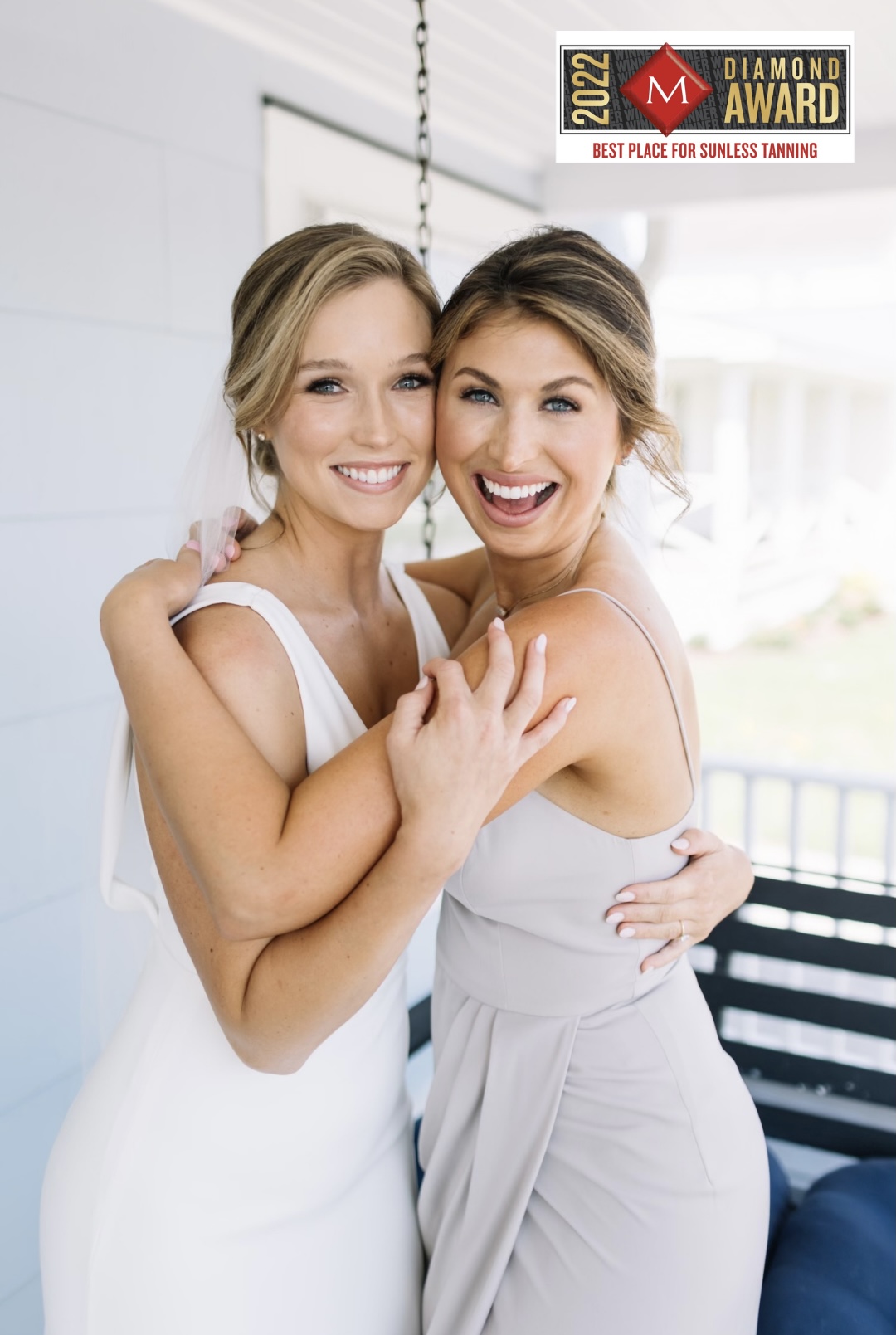 Raleigh's Most Experienced Spray Tan Company
At Oak City Sunless, we aspire to provide our clients with the most comfortable and professional experience available. Our custom spray tanning is done in the privacy of your own home, creating a relaxing and personal atmosphere.
With our concierge service, no longer worry about having to rush to get dressed after a session at a busy salon. Raining outside? No problem! Never again wonder how you are going to get to your car without ruining your spray tan due to weather conditions. Being in the comfort of your own home provides you with the luxury of planning your spray tan around your schedule, not planning your schedule around your spray tan.
We provide spray tans to Raleigh, Durham, Chapel Hill and surronding areas such as Wake Forest, Cary, Apex, Wendell, Holly Springs, Garner, Fuquay-Varina, Morrisville, Clayton, Franklinton, Rolesville and more!
Winner of the 2023 Midtown Magazine Diamond Award!
"I have nothing but amazing things to say about Randi and Oak City Sunless. Her spray tans are of the highest quality and I used to work for a tanning salon so I know a thing or two about spray tans. She is always on time, makes you feel comfortbale and is so friendly. Her follow up texts give you the confidence that she cares about her customers' happiness, far beyond just a spray tan. Highly highly recommend!"
Samantha S., Fuquay-Varina, NC
Received such a great tan, and their service was great! One of the longest lasting sprays I have ever received. Super enjoyable conversation, they were considerate and even sent a thoughtful handwritten thank you note to me! 5/5 experience.
~Emilie B., Raleigh
I can not say enough amazing things about Randi and Oak City Sunless!! She was able to tan my fair skin to the perfect shade. I always receive compliments after my spray tans asking if I've been sun bathing. That's how natural it looks! I even used them for my wedding day and it was wonderful!
~Heather J., Wake Forest
Amanda has given me a spray tan for both my bridal portraits and my wedding and they were both flawless! I got so many compliments on how good my skin looked and how natural my tan was! I will most definitely be booking my next spray tan with her!
~Logan W., Raleigh
Love, love, love Oak City Sunless! I found them through The Lash Lounge Raleigh ITB and scheduled an in-home spray tan this week before heading out for vacation. They were prompt and courteous with their pre-tan communication, right on time for the booking, and the rate was totally reasonable. Thank you, Oak City Sunless. See y'all again soon!
~Lisa J., Raleigh
Everyone on the team is fantastic! Highly recommend and so happy I found a place that comes to your home. They are super flexible and are accommodating to my crazy schedule. My tan is great and feel more confident.
~Allison Z., Raleigh
Randi is a true professional when it comes to spray tanning. She explains every step plainly and insures understanding of the process and aftercare. She custom blends shades for application. She made me feel incredibly comfortable throughout the experience. I highly recommend her services and will definitely be booking with her again.
~Jenny M., Apex
These girls do an amazing job right in the convenience of my home. I've been using them about 2 years now to stay bronzed without the sun damage. They have flexibility for appt times and are prompt, quick and neat. My tan looks incredibly natural and lasts a week even with my vigorous daily exercise. Highly recommend! They are the best!
~Jennifer W., Raleigh
Best experience ever! I'm a busy working mom so having Randi come to me was a huge benefit. She was so professional and fun and best of all my results have lasted way longer than I thought! Totally would recommend!
~Emily S, Wendall Falls
So convenient and Randi answered all my questions and made me feel comfortable. The tan looked great. When I got to Hawaii everyone though I
had already spent time in the sun. Thanks Randi!
~Adrienne O., Apex
Y'all! I'm late to the spray tan party, but I'm glad I am A friend referred me to Oak City and Randi and I'm thrilled she did! I've used Randi twice and both times my tans came out even and natural looking. My boyfriend was sure I hit up a tanning bed and was shocked when I told him it was spray and best part…SHE. COMES. TO. YOU!!! That's right, tanning right in your kitchen! Super convenient and no mess, yes please! Definitely recommend her!
~Krista T., Wendall Falls
Randi was INCREDIBLE and just gained a regular customer. I messaged her around 7pm last night and she was here making my skin look flawless at 8:45 this morning. Talk about customer SERVICE! She is clean, professional, so sweet and knows all the things to make you look bronzed and beautiful!
~Sarah G,. Creedmoor
Hours of Operation
Monday – Friday: 10am–10pm
Saturday – Sunday: 10am–6pm
Spray Tan Pricing & Services
Unlimited Packages
Three Months Unlimited — $400
 Six Months Unlimited — $700
Twelve Months Unlimited — $1200
VISIT PACKAGES
One Session — $60
Three Sessions — $140
 Five Sessions — $225
Ten Sessions — $400
Bridal Set — $100
ADDITIONAL SERVICES & FEES
Full Body Contour – Add-On $25
Facial or Ab Contour – Add-On $10 each
 Same Day Cancellation — $25
Packages cannot be split or shared.
Frequently Asked Questions
How do I make an appointment? Can I book online?
Due to the logistics of mobile tanning and our service area (all of the Triangle and beyond), we do not offer online booking. You can text/call 844-SPRAYTN, email [email protected] or DM us on social media to make your appointment.
How far in advance should I book for my event?
We recommend scheduling your appointment 2-3 days before an event, 1-2 days prior to a vacation. As far as our schedule, try to book 2-3 weeks in advance. Weekday nights and mornings are the most popular and book up fast. If you know your event date, don't wait! 
Wait, you spray tan in my home?! Where do you do it?
That's right! We are an in-home service and bring all necessary equipment and products to keep your home clean and protected. We have a pop up tent that can fit just about anywhere, although kitchens are our favorite! Bathrooms are our least favorite as they naturally have high humidity which causes the spray tan to set slower. We also have an extraction fan to reduce any overspray, towels, wet wipes, disinfectant and more.
How long will the spray tan appointment last?
No more than 30 minutes including spraying and drying. It only takes about 3-5 minutes to spray the skin but the dry time is approximately 10 minutes before you can re-dress. Having a fan set up can decrease dry time as well, especially during humid months.
What should I wear?
The luxury of being in your own home provides you with the ability to wear whatever is most comfortable to you.  Pre and post tan, loose fitting clothing is recommended.  During your session you may undress to your comfort level. If you choose to wear garments such as a bathing suit, underwear, etc, the fabric will not be damaged by the solution and will come clean easily in the laundry. 
What forms of payment do you accept?
We accept all major credit/debit cards, Venmo or cash.
Flip through the tabs to learn how to best take care of your spray tan before, during and after your session.
Shower, shave and exfoliate no less than 3 hours before our arrival. Please try not to shower right before we get there. This will prevent the tan from setting and developing fully. Avoid Dove & Aveeno products as hey leave a film on the skin and contain PH balancers that react with spray tan solution resulting in a greenish hue. While it diminishes over time and washes away after the first shower, it's best to avoid. 
 Apply lotion no less than 3 hours prior to your sunless tanning appointment. If you apply lotion and it has not fully absorbed into your skin, it acts like a barrier to the sunless tanning solution. To get the best results, your skin must be clean and dry to absorb the solution evenly and effectively. 
Ideally if your appointment is in the evening, prepping in the morning is best. If your appointment is in the morning, the night before is best. Afternoon appointments use your best judgement.     
Schedule other beauty appointments BEFORE your sunless tanning appointment. Waxing: 2-3 days prior, Facials (standard): 1-2 days, Chemical Peels, Microdermabrasion & Dermaplaning 2+ weeks prior, Mani & Pedi: 1+ day prior, Hair & Lashes: 1+ day prior (ok for same day just before, not after). 
Wear loose fitting, dark clothing after your session.
Remain dry for a minimum of 8 hours for regular solution & 1-4 hours with rapid, depending on desired darkness level.
Take short, warm showers using mild, unscented soap. While shaving use light touch.
Pat skin dry and moisturize with a mild lotion or tan extender. Hydrated skin accepts color more evenly. It is always best to apply lotion daily as a general skin care regimen.
Apply perfume to clothes and hair, avoiding skin contact.
Although you may feel slightly damp over the first hour or so, feel free to go about your normal daily routine. Throughout the day, remember to stay dry and avoid touching your skin, as you want your tan to dry flawlessly.  You will notice immediate color after being sprayed from the cosmetic bronzer and your tan darkening as it develops over time.
After the initial waiting period, shower lightly allowing the cosmetic bronzer and excess solution to wash off, baring your beautiful, golden glow!  
To extend the life of your custom spray tan, limit exposure to pools, hot tubs and excessive perspiration, as this may reduce the life of your tan. The solution is water soluble and will easily wash out of clothes and sheets.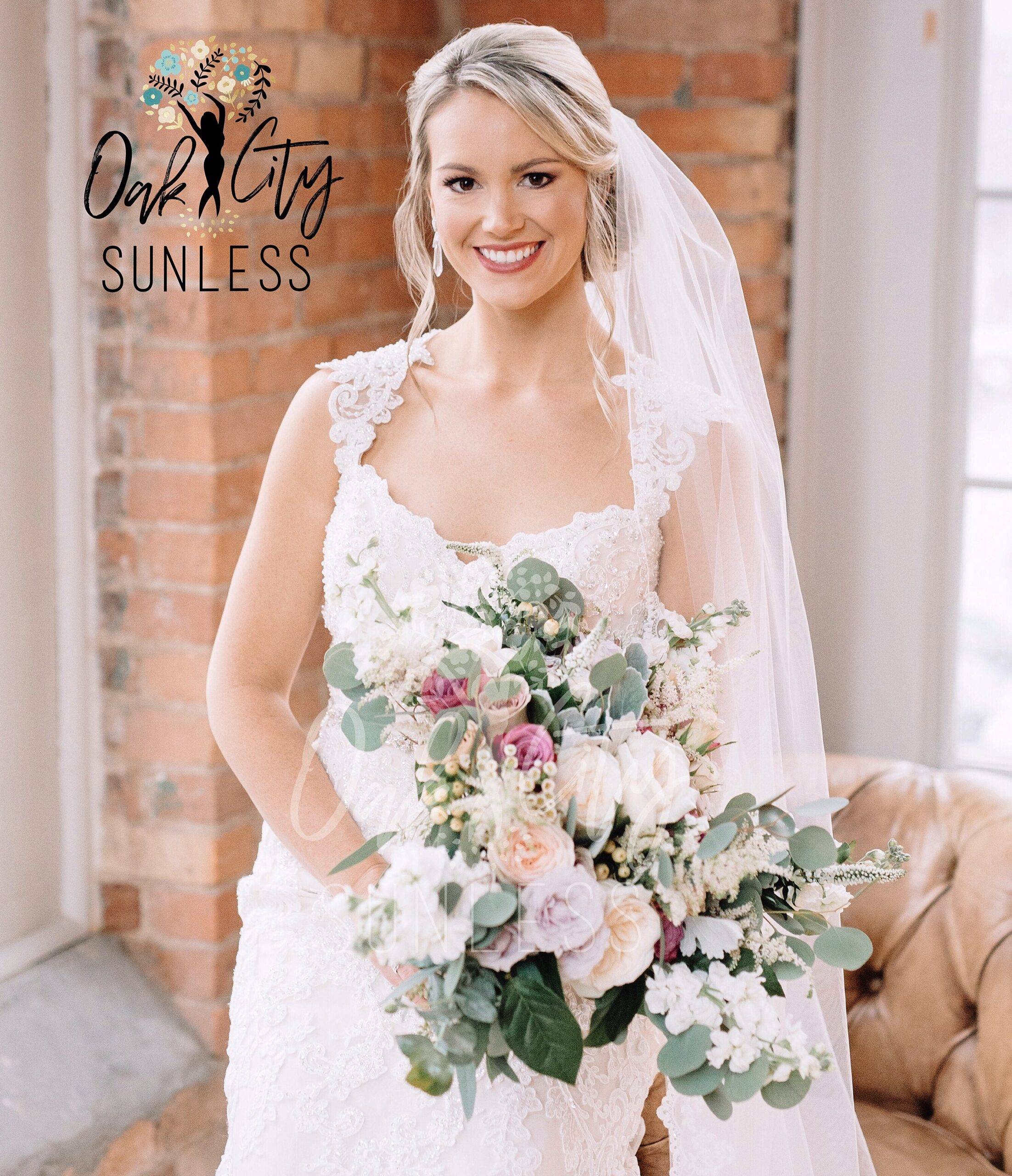 Come back soon to learn more about skincare and all your custom spray tanning questions.
Our Ingredients
Thank you for choosing us for your custom spray tanning needs! At Starr Essentials, LLC we use natural products derived from such botanicals as Brazilian Acai Berry which has unparalleled antioxidant levels and nutrient content. Our solution is water based and infused with skin nourishing vitamins E&C, ginseng and anti-aging botanical rosemary.
By choosing Oak City Sunless for all your spray tanning needs, you're not only saving your skin from harmful UV rays, you're helping preserve it with nature's own winning combination of skin care ingredients.
The key ingredient is FDA approved Eco-Certified DHA which is a sugar based formula derived from plant sources such as beet sugar and causes a natural tanning of the skin when applied.
Healthy skin is always in. Enjoy your beautiful, healthy glow!
Randi
OWNER AND FOUNDER
Randi has been working in tanning industry since 2003. She spent six years in upstate New York working in the corporate tanning world before moving to Raleigh, North Carolina. Anticipating the demand for spray tan concierge services, she launched Starr Essentials LLC, the parent company to Oak City Sunless.
She used her industry training and experience to develop Raleigh's top sunless tanning company serving Raleigh, Durham and Chapel Hill areas. She is also an advisor and spray tan trainer for other spray tan professionals for the worldwide luxury brand, Perfect Glow Sunless.
Randi has trained with the best in the business (Australian Gold, Swedish Beauty, Perfect Glow Sunless, Airbrush Masters, and others) and continues to stay on top of industry trends in order to offer clients the best possible products and experience out there.
When she isn't providing confidence to our clients with sunless tans, she is often traveling with friends and spoiling her pup, Olive.
Follow her on IG: @randi.in.raleigh
Jenn
SPRAY TAN TECHNICIAN
Jenn is no stranger to the beauty industry! She is an established esthetician with a focus on skin health and bridal makeup for Reverie Hair Co in Raleigh. When she isn't making us all look and feel our best, you can find her biking across North Carolina or entertaining family and friends at home with amazing home cooked meals.
Follow her on IG @jennraesglow
Crystal
SPRAY TAN TECHNICIAN
Crystal is a busy mom of 2 who is a personal trainer and Camp Gladiator franchise owner! She joined our Oak City Sunless team to expand her ability to make clients feel like their best selves. She is originally from Illinois and enjoys being outside as much a possible. You can catch her on Sundays as the captain of her softball team!
Follow on IG: @crystal_gene_trainer
Amanda
SPRAY TAN TECHNICIAN
Aside from making you beautifully bronzed, Amanda is a personal development junkie who is always looking to learn and grow her mindset through podcasts and books. She strives to bring her own business idea to fruition (which we LOVE!) and is in the process of writing her first book! On the weekends you can find her as the captain of her kickball team and raising awareness for those in in need, especially animal rescues. Fun fact, her and Randi met because they both volunteer for Cause for Paws of NC!
Follow her on IG: amandamaria_2987
Corinne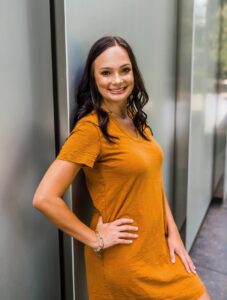 Corinne is a North Carolina native who loves to spend her free time at the beach or lake with a good book! She loves to workout and can be found starting her day off at her local gym. This busy body also works full-time as a relocation specialist for Miracle Movers helping others have seamless transitions to and from the Triangle!
Follow on IG: @coriiinnee
Melanie
SPRAY TAN TECHNICIAN
Melanie is our Triangle native! She is a skin care fanatic who swears by daily sunscreen and hydration to keep her skin glowing.  She is determined to live on a tropical island some day and is often traveling to new locations. She is our resident cat lady and has a deep love for all felines, especally exotic breeds! When she isn't traveling, you can find her at home cooking and enjoying mafia movies with her fiance (wedding bells March 2023!)
Chandler
OPERATIONS ASSISTANT
Chandler is our behind-the-scenes guru! She assists our team members in all aspects of the business so we can give you top notch service. She can often be found on a soccer field playing for her club league and varisty soccer team. She also gets to the beach as much as possible and the key to her heart is ice cream.